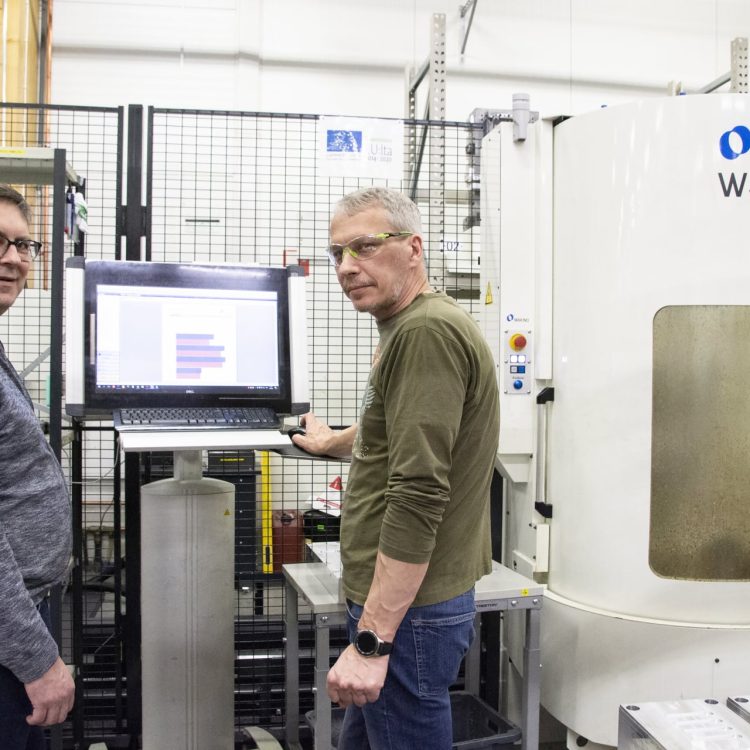 Additional boost to production with new investments
Camtronic Oy continues its machine investments and expands its latest FMS system with two machining centers. An investment of around one million euros will further increase our production, flexibility, efficiency and security of supply.
The extension to be installed next September includes two horizontal machining centers and 20 new pallet positions. At the same time, it is a continuation of the investments made last fall, in connection with which we introduced two similar machines.
"Their introduction went better than expected, and the benefits quickly emerged. That is why we decided to advance the further investment, which was originally planned for next year" CEO Matti Kyrölä says.
Thanks to the new FMS system, Camtronic has been able to accelerate the processing of orders. The machines can be used to run unmanned shifts, which adds to the production hours and, consequently, results in faster delivery times.
Since it is an extension of an already existing line, the commissioning phase is significantly faster than last time. The equipment can be fully operational in about a month, and it will be ready for full production use early in the fall. With the new machines, the same work as with the previous system can also be continued.
Thanks to the extension, an estimated 3–5 new jobs will be created at Camtronic. At the moment, we have around 50 employees, and we expect the turnover in the current financial period, which ends in August, to reach 6 million euros.
"Currently we have a good volume of orders, and we have also received new customers. In that respect, the new machines are very welcome. We strongly believe that with their help, we will be able to increase turnover next year as well" says Kyrölä.
Camtronic has already invested heavily in new machines and equipment for several years. This signals to our customers that we can continue to be trusted as a producer of high-quality machining services. The investments are also a message to new experts about the opportunities that the metal industry can offer.
"It is important in this industry, as well, to increase awareness and thereby create an employer image", says Kyrölä.